My blog is currently undergoing a makeover. Please pardon the work as I anxiously await a new blog design!



My kitchen is home to many good meals (at least I like to think they're good. My sweet husband and our boys gobble most things up!), but along with those meals come many misadventures. Take the following for example:

The Great White Chocolate Chip Macadamia Nut Cookie Misadventure of Saturday Night
Let me set the scene for you:

3:30 p.m.: We arrive home after going out to lunch, picking up a few Christmas presents, and meeting my dad with a part for his truck that had broken down with his horse trailer behind it (that's a whole other interesting story by itself!). Kaden is sleeping peacefully so we put him down in our bed to finish his nap.

4:00 p.m.: I've finished hanging some ornaments on the chandeliers in our dining room and kitchen (you'll get to see this in the Christmas Home Tour next Tuesday!) and have started cooking dinner. K.C. and Kevin are outside putting the lights on our bushes.

5:00 p.m.: Kevin leaves to grab some sugar from the grocery store since we ran out so we can make some tea and I can make the dressing for Crunchy Romaine Salad. He also decides to go by Lowe's to look for some more white lights for outside. Brown Rice and Pork Tenderloin are cooking away in the oven and I've just taken out the Derby Pies.

5:15 p.m.: K.C. wants to wear his new Christmas shirt, so I'm ironing that and jeans for him as well as the same for Kaden.

5:20 p.m.: Kaden wakes up. Very hungry. Very upset. Wants. Food. Now. A lightbulb goes off and I think we can make some cookies! We head into the kitchen all dressed for Christmas and ready to make some cookies. I grabbed the pack of Toll House Macadamia Nut with White Chocolate Chips Cookies from the refrigerator (that's how we roll around here!), pulled out a non-stick baking sheet, and let the boys go to work on putting the squares on the baking sheet. I was happy, the boys were happy, and KT was going to be happy with his favorite cookies nicely baking in the oven.




5:30 p.m.: Kevin's parents come in and head out in the backyard with the boys so that his dad can fix something on our swing set. I take the brown rice out of the over and go to our bedroom to change and curl my hair.

5:40 p.m.: Kevin's home now without $22 strands of white lights (FYI - I bought some strands at Walgreens last night for $2.24 if anyone around here is looking for white outdoor lights.) I'm pulling out glasses and talking to everyone. My parents are on the way. I have no clue that there are cookies in the oven.

5:45: We keep talking. I walk into the kitchen from the dining room to see the dish of brown rice smoking on top of the stove to which I yell "nooooooOOOO!" My sweet husband points out that it's something in the oven to which I think "pork tenderloin!" Unfortunately, it was the cookies. The burnt cookies.

5:47 p.m.: I take the pan of cookies in the garage to avoid our house smelling like burnt cookies. K.C., with his Thomas backpack packed up to go to Bethlehem, is at my heels because he's scared the smoke alarm is going to go off, and everyone else is inside.

5:49 p.m.: The boys ask for the cookies. I say they're in the garage. They both get these big looks on their faces and the big tears start pouring.

5:50 p.m.: Enter pack two of refrigerated cookies. I grab another non-stick (I can't function without non-stick pans) pan, cut the dough in half and the boys filled up the pan. We put the cookies in the oven, set the timer, and I had two little kitchen helpers reminding me every two minutes to check the cookies.

We didn't burn those cookies, we got our tea and dressing made, dinner was delicious, Bethlehem was fun, dessert was so good, and we went to bed with full tummies. It all worked out. But you better believe when we were making the rest of the cookies Sunday after lunch, I had three helpers making sure they didn't burn!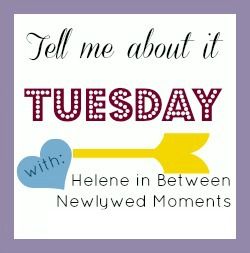 If you haven't entered to win the iPad Mini I'm giving away with 27 other lovely bloggers, you should!
Labels: misadventures in my kitchen