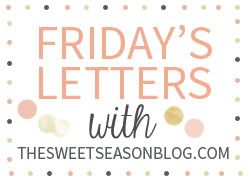 dear kevin: I never knew you were so talented in the kitchen. I mean the fruit salad and sauteed squash you cooked earlier this week were divine, but you blew me away last night with your careful crafting on fondant turtle heads. (p.s. This is a little preview of what my sweet husband and I were doing until almost midnight last night.) Also, I hope you feel better soon. This sinus infection/allergy/whatever you want to call is not fun. I love you more than words can say. And a happy six months to you (tomorrow).
dear k.c.:
You are my favorite five-year old in the world. And I am unbelievably proud of you! You are great at everything you do and you're so smart, too. If there's a toy that needs fixing, you can do it. I was so proud of your good hit in your first real baseball practice earlier this week. I love you my little blueberry ocean eyed boy!
dear kaden
: When did you get so old?
FOUR!
That wasn't supposed to happen for at least another four years. You have the sweetest disposition and I could just eat you up. You are too cute! I can't wait for your official birthday party tomorrow - we're going to have so much fun! I love you little one!
dear stephanie:
I'm proud of you and I know whichever college you choose will be the right one. Not many people get into every school they apply to. No matter where you go, you'll do well and I know you'll go far. You mean the world to me and I'm so proud of you! I love you!
dear running shoes:
Please stop giving me blisters between my toes. They don't feel good. Also, new socks, please correct this problem so I don't have to buy new shoes. And I'd like to win my race tomorrow.
dear beach:
You and I are overdue for some quality time. I'm looking forward to hanging out with you soon.
dear God:
I don't know why, but you continue to amaze me with your faithfulness despite myself. I am blessed and you have blessed us.
This week I confess that...
... I'm not so good at following our family's "Simplify" rule. Granted, my husband picked up snacks and drinks for tonight's ball practices instead of me making cupcakes. Little steps right?
... Even though I don't follow the "Simplify" rule all the time, making a big deal out of things like birthday parties is fun and brings me joy. But I'm glad I finally believe it's ok to sign up for chips instead of a homemade snack.
...
I want to watch Food, Inc.
Kayla
has been telling me about the "pink filler" McDonald's and other fast food places use in their burgers and it makes me sick.
... I am going to start eating and cooking better and limiting take out. It scares me to think about what crazy things are going into my body.
... I think I sometimes have too high expectations of others. Or maybe it's that I pay attention to the little things. Or it could be that I am tough on myself.
Labels: Confessions, Friday's Letters